December. The library was decorated. The books were everywhere. But I wanted to do something special…something that had not been done before at our little school's library.
I've seen libraries all over the country, in schools, and in public community spaces, participating in book wrapping events. While cleaning out the storage room, I finally decided to go through the two boxes labeled giveaway, prizes, and donations.
I spent my day online organizing the books by our school's reading levels, using torn up pieces of sticky notes. Then I typed up a brief description of each book into a word document that we could tape to the front of each book.
Over the next week, and with the help of a few coworkers, we began to gift wrap each and every book. We had over forty books to wrap and giveaway, which meant I had just enough books for one student in every class at our school!!!
I grabbed our binder full of class lists to pick our random winners. Google has this nifty random number generator button. I took the number of students in each class, and then randomly generated a number. If the number was four, the fourth student from the top of the list became our winner!
I wrote down each winner's name and their teacher on the back of a ticket. Then I sent out the list of winners to our entire school. Slowly but surely they began trickling, one by one, into the library.
Some students were very confused, apprehensive, and had no idea why they were sent down to the library. I assured them they weren't in trouble, and that they were the winner for their class! They would get to pick one book to take home and keep over the holiday break.
So many kiddos were shocked, or tried to give me back the books at the end of the day. You could see it on their faces, some of these kids had never won anything in their whole lives.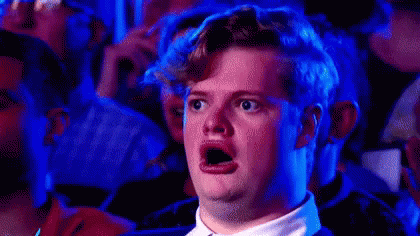 Me: You're our book winner!
Them:
This project could not have worked without the help of my coworkers, and without the forethought of the librarians before me who had collected these books. I am so grateful that I could give back to some lucky students in this way. The look on their faces when they realized what was happening, was priceless.
I hope this is a tradition we can keep alive for many years to come. I'm already thinking of ways to get new books for the kids for next year.