The Wedding Party
by Jasmine Guillory
Thank you to Netgalley for providing me with a free ARC of this novel. Regardless of the way I acquired the novel, the thoughts, opinions, and views stated in this review are completely unbiased and one hundred percent my own.
I received this novel as an eARC from Netgalley, finished the novel, and then didn't post a review! I really dropped the ball, and made a promise to myself that 2020 would be the year I picked that ball back up. So here we are, back with a library copy of this absolutely gorgeous book, ready to smash out my review. Finally!
That's one of the major things you miss with an eARC, is the beautiful cover art. A cover design obviously won't make or break a book, generally speaking. It's the plot that counts. But missing out on this cover for a second time would have been a huge bummer. She is so shiny!!!

I thought that, because this was a reread and I knew what was going to happen and why, it might be less enjoyable. I'm happy to report that I was wrong, and I enjoyed this book even more the second time!
During my first take on this novel I found our main character Maddie slightly annoying. I only saw her on the surface level, and what she was portraying to the world. It was her armor I noticed the first time, but it was her heart I found the second time. Cue the violin, amiright?
I'm gonna get REALLY nit picky, so stick with me until I come back to normal land. But Maddie had a favorite word she'd call Theo (our male main character), pedantic. It was used so much and so randomly, it felt like someone had made a bet with the author to use this word "x" amount of times in her novel. Each time it appeared it kind of threw me out of the story for a minute. I'm really interested to see if this was just a character trait, or if this is a writing quirk. Does it appear in Guillory's other novels? I'll have to find out…
The novel itself is written in two points of view, both male and female. For some reason I really liked Theo's POV better. He's sweet, smart, and steamy. It was like he would say and think everything a woman wishes a man would say, do, or think. I don't know if we can attribute this to him being written by Guillory herself, or if men like this really exist. Either way, after reading this book my standards are higher than ever. 😉
I did have a small issue with this being taglined as enemy-to-lovers. They disliked each other, sure, but the major underlying tension wasn't there for me. I think that's in part to the fact that we do see both sides of the story from their individual POV's. More than anything, their dislike for one another came from miscommunication and misunderstanding of the other person.
That's not to say that their dynamic didn't work for me, because boy oh boy, it sure did. I loved watching these characters interact face to face, via text, and through their mutual friends. I also found myself really relating to their relationship, and why it did, or sometimes did not, work for them.
If you take away anything from this review, let it be this last paragraph. This novel does such a great job at so many BIG things. Female empowerment. The importance of single mothers. Friend dynamic shift from single-engaged-married. Positive portrayal of masculinity. Importance of volunteer work and helping the underprivileged. Inequality in the workplace for POC. Safe sex. <—That last one was a big deal for me. It's something that can so easily get skimmed over in text, but Guillory made sure that every scene depicting intercourse, included a condom.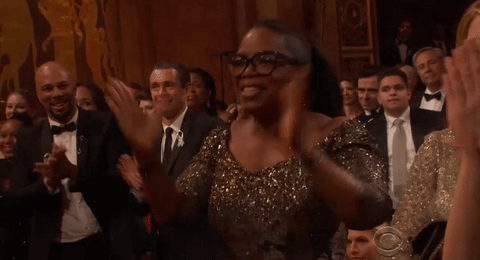 Overall, I thought this novel was really well done. It had all the steamy things I wanted, even though Guillory could be SUCH A TEASE with how she set up each scene and ended them. And it had really important messages throughout. I'm so excited to have been introduced to this author and her work. I'll definitely be picking up her other novels ASAP.